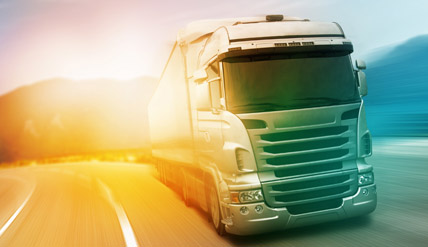 Trade Credit
There are several ways to protect against Bad Debts. One very effective tool is a Trade Credit Program
Trade Credit Cover
Specifically designed to protect your business against unexpected Bad Debts.
Provides cover across all Trade Receivables and may be structured with varying levels of self retention.
A portfolio based protection against the insolvency of your Trade Receivables.
The Indemnity is generally 90% for Insolvency and Protracted Default of Trade Receivables.
Credit limits for major accounts are assessed by the Insurer based on available statutory, credit and financial information.
A Trade Credit program allows a discretionary limit for trade with smaller debtors, in line with your credit assessment and credit control.
The Program
It is a Risk Management tool to protect your Receivables.
All trade debtors above the agreed discretionary level are submitted to the Insurer for cover.
The Underwriter will review these debtors and they do have the right to reject any specific debtor.
Premium rates are set against total Total Insurable Turnover to calculate annual premiums.
An Insured Loss will occur upon insolvency or Protracted Default of an insured account. (Insolvency includes: liquidation, receivership, voluntary administration and bankruptcy)
A claim will be settled within 30 days after receipt of a debt confirmation.
Benefits of the Program
Risk Transfer
You know your receivables are protected by an A+ rated Underwriter;
Balance Sheet
A major Bad Debt will not have a major impact on your balance sheet;
Cash Flow
If a loss occurs you will have your cash flow supported by a 90% Trade Credit claim payment;
Information
The Underwriters all employ a team of analysts to monitor key exposures and we will always advise you if there are payment problems;
Confidence
You can trade through all economic cycles with confidence knowing the protection is there;
Security
The policy can be assigned to your Bank or Financier as part of your security package;
Legal expenses
All Underwriters pay a share of the legal expenses for collections of Insured Accounts.
How to Obtain a Quotation
Refer to the online application form or call our office and our team will arrange for an indication of terms within 48hrs.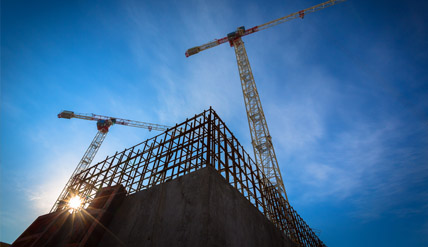 Surety
For many companies, surety or insurance bonds are the ideal way to secure performance obligations.
Generally, a Surety does not require security over specific assets or registered charges. By utilising a Surety Bond facility, contractors will have additional working capital and improved liquidity. Beneficiaries will have the security against non performance from an A+ S&P rated insurer.
What is a Surety / Insurance Bond?
A surety bond is an undertaking by the Surety at the request of the Contractor to support the Contractor's obligations to perform.
A surety bond is not insurance. The Insurer is entitled to seek 100% recovery from the Contractor in the event of a bond call.
Types of Surety Bonds
Performance Bonds
Maintenance Bonds
Retention Release Bonds
Advance Payment Bonds
Bid Bonds
Off-site Material Bonds
Security of Payment Bonds (beneficiaries)
Where can Surety Bonds be used?
Engineering (mechanical, civil, electrical) - roads, pipelines, bridges
General Building - hospitals, schools, shopping centres, high rise
Manufacturing - design, supply, delivery, commissioning
Services - open space management, refuse collection
Technology - communication projects
Surety bonds can be used whenever there is a requirement placed on a contractor to support their contractual obligations.
What are the benefits of Surety Bonds?
For the contractor:
Doesn't impact on established credit lines.
A facility where generally, no tangible or collateral security is required.
The ability to take on new projects.
Better utilisation of the company's balance sheet.
A close working relationship with well rated underwriters.
Fast, efficient turnaround when issuing bonds to your principals.
For the principal:
Security against default or non performance by contractors.
Flexibility in agreeing to specific terms and conditions.
Knowing that a comprehensive assessment of the contractors financial capacity has taken place.
A level of security of S&P A+ or better.
To Obtain a Quotation
Contact our team and we will arrange to meet you.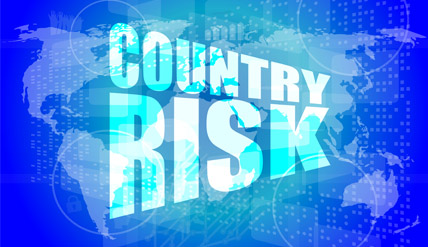 Country Risk
Country Risk can encompass soverign risk, legislative risk, political violence, war, civil war and forced abandonment. There is also the risk of currency transfer blockage.
Offshore Investors may not have the usual legal remedies or compensation options that are available in their own country to address the impact of any foreign government action against those investments.
Participants and financiers often seek to reduce this risk.
RTC can advise you on all Country risk issues and can assist participants structure a risk mitigation program where appropriate.
Our team has a proven track record of delivering effective political risk advice.
RTC is available to assist on Country Risk enquiries. Please call our office and we will provide our initial feedback within 24hrs.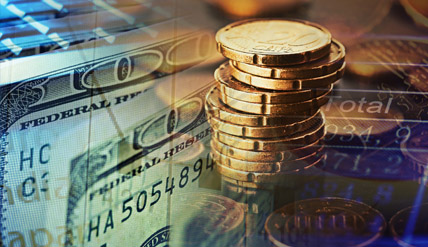 Financing
As one of the two largest current assets your Receivables can be considered as an instrument to gain additional liquidity.
Receivables Trade Credit & Surety will assist you to pool Receivables through a Securitisation or sell down to a financier specialising in Invoice Discounting. We will structure a Trade Credit program to support the financing.
These types of facilities are being used more and more and we will structure a program to meet your needs whilst at the same time protecting you against Bad Debts.
Receivables Trade Credit & Surety (RTC) - Advisory
RTC will develop our relationship with you as advisors to maximise the use of your Receivables
RTC will help you grow your business and your profits
RTC will advise on:

Funding programs and structures
Receivables Portfolio management

RTC will assist in negotiations with your financier to assign the benefits of the Trade Credit Program
RTC is available to provide indicative financing and insurance terms within 24hrs of receipt of your enquiry. Please call our team.